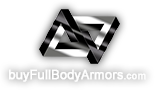 administrator@buyfullbodyarmors.com
Email to administrator@buyfullbodyarmors.com Payment plan available
New molding
and
painting techniques
+ ultra detailed in every millimeter
+ crystal as gem, shining as metal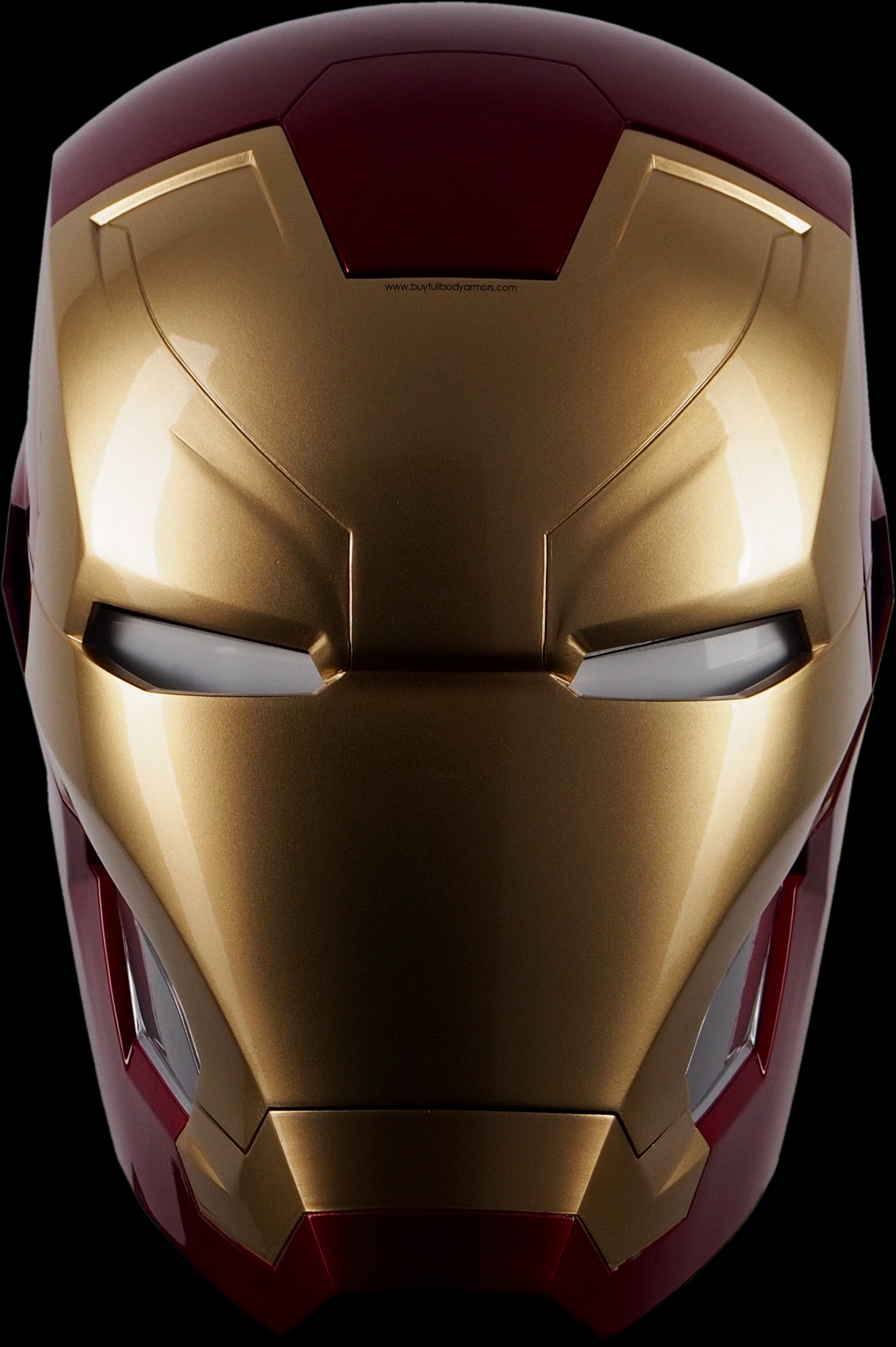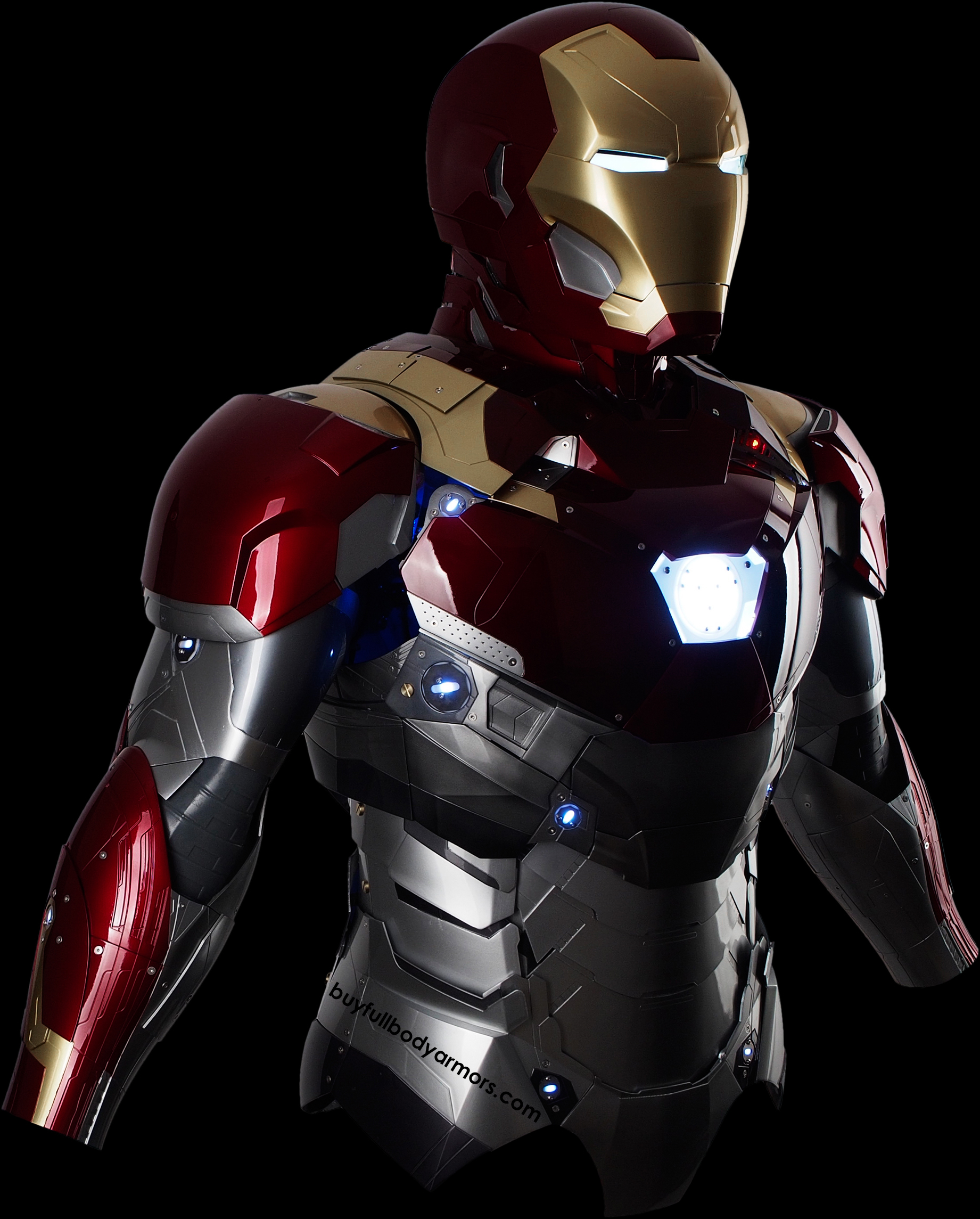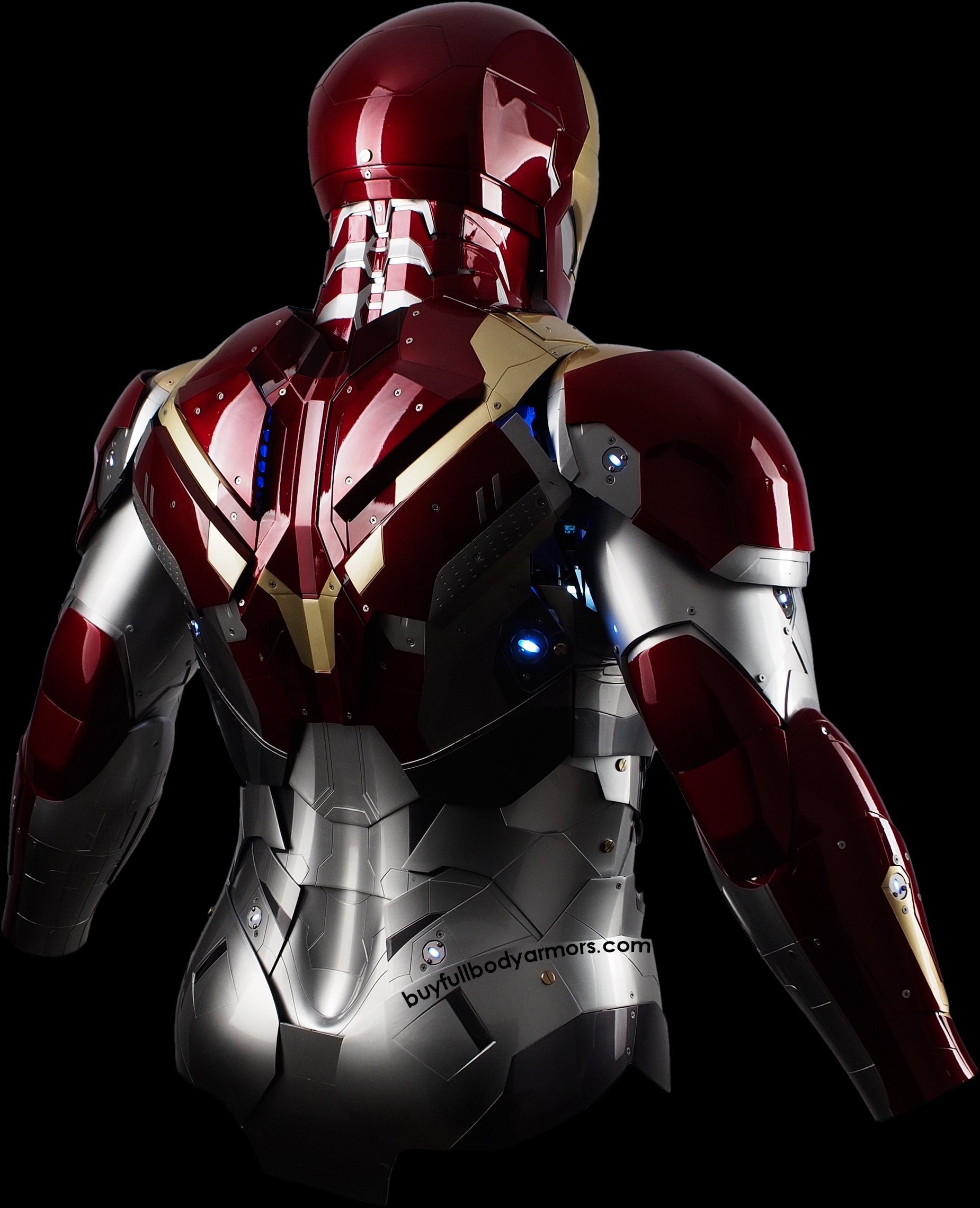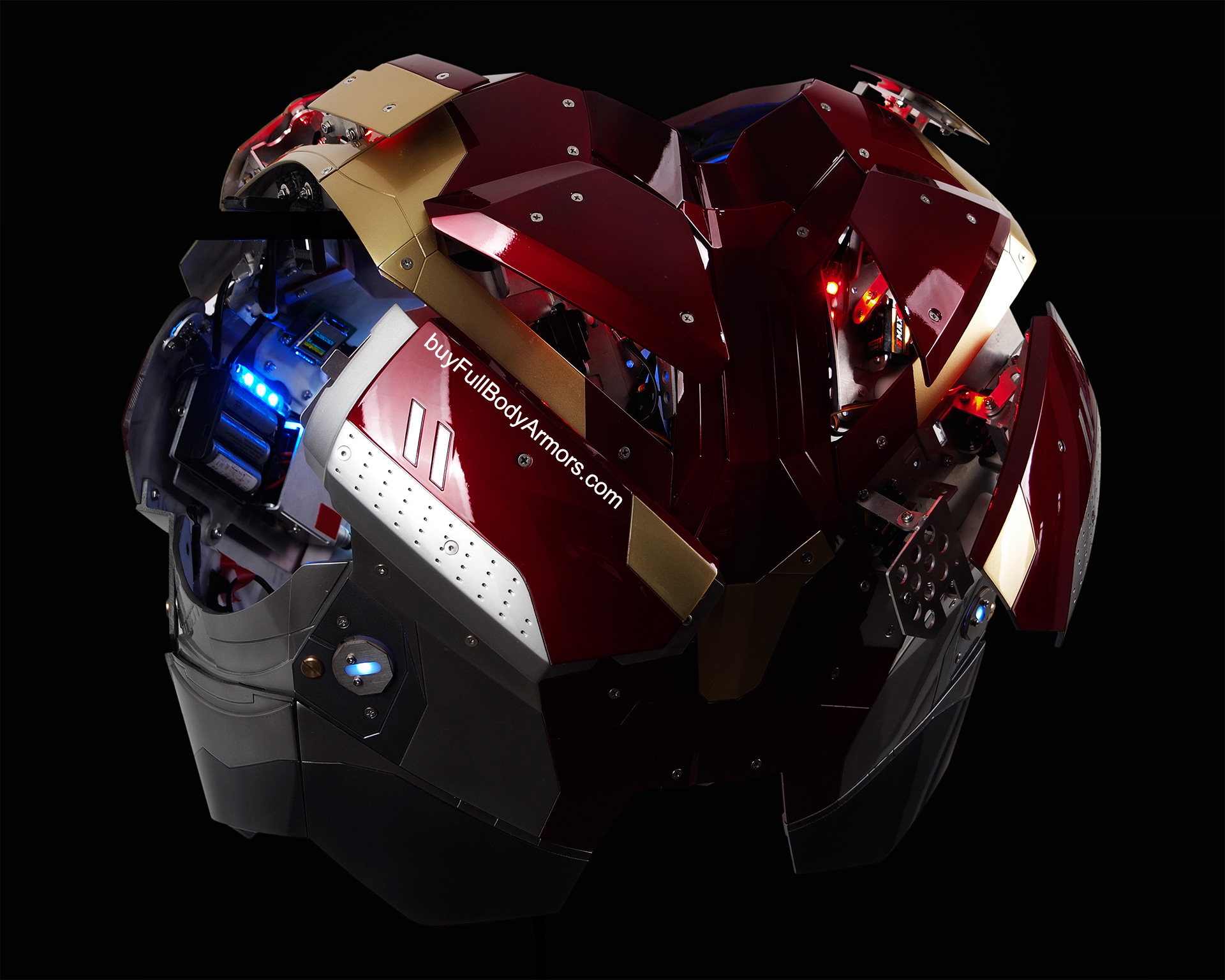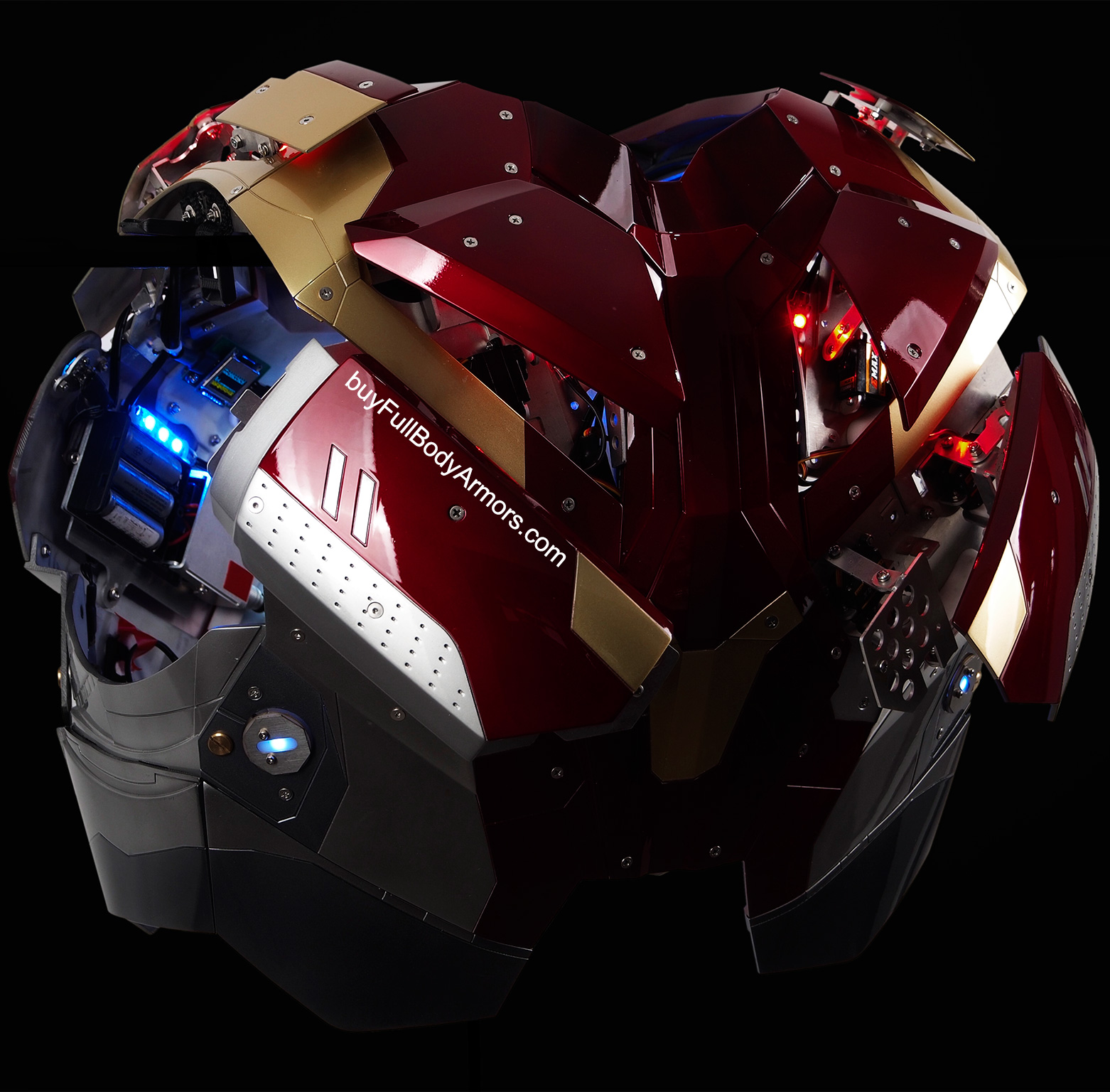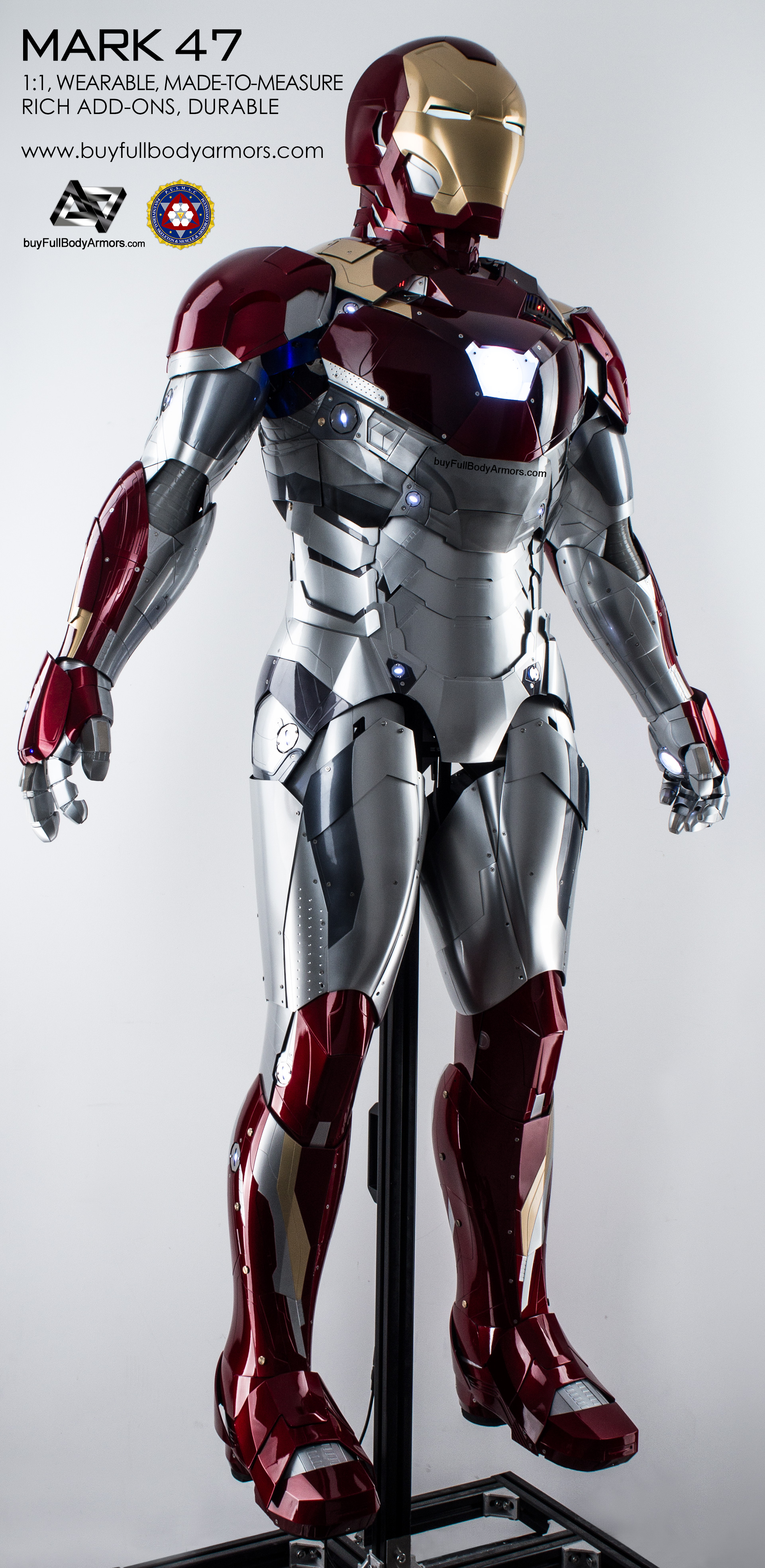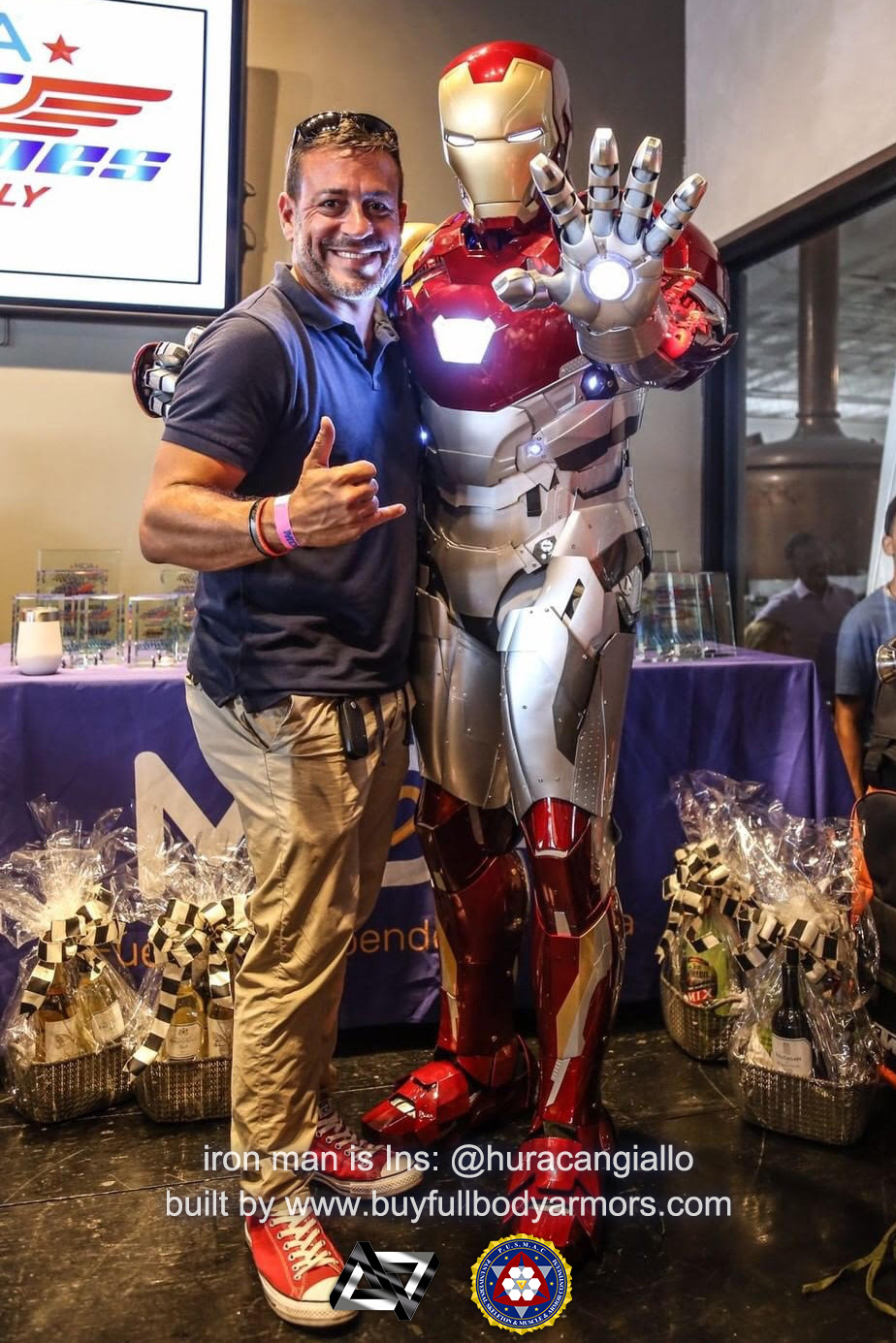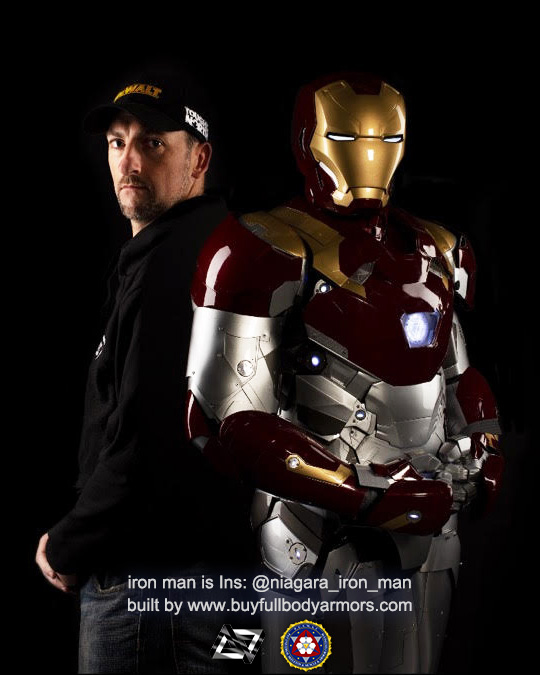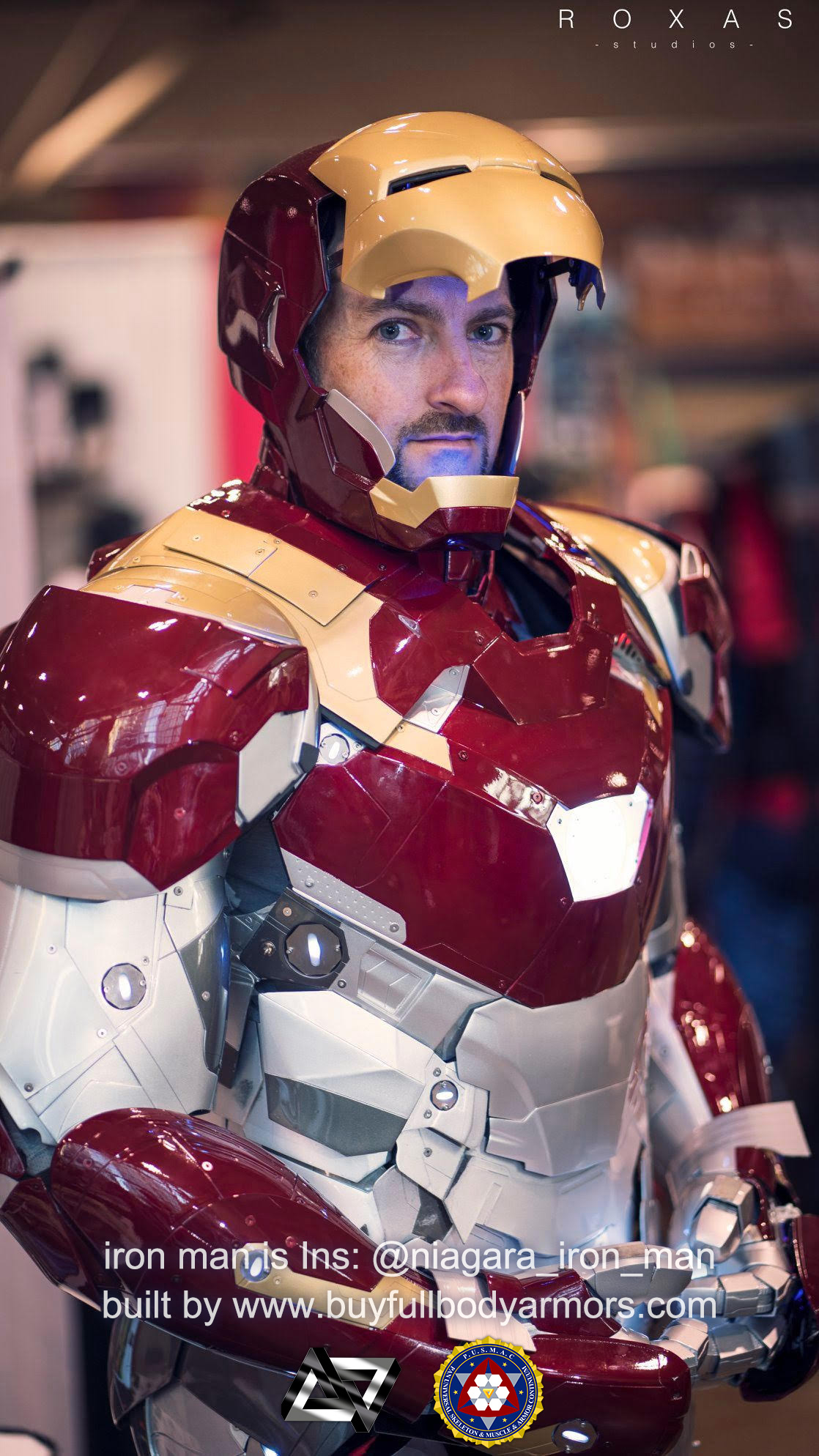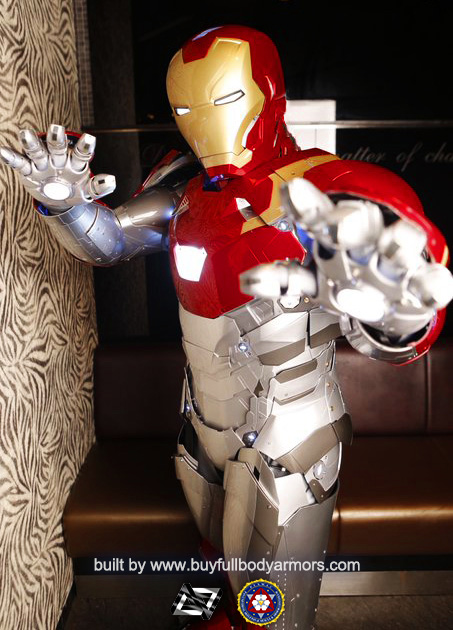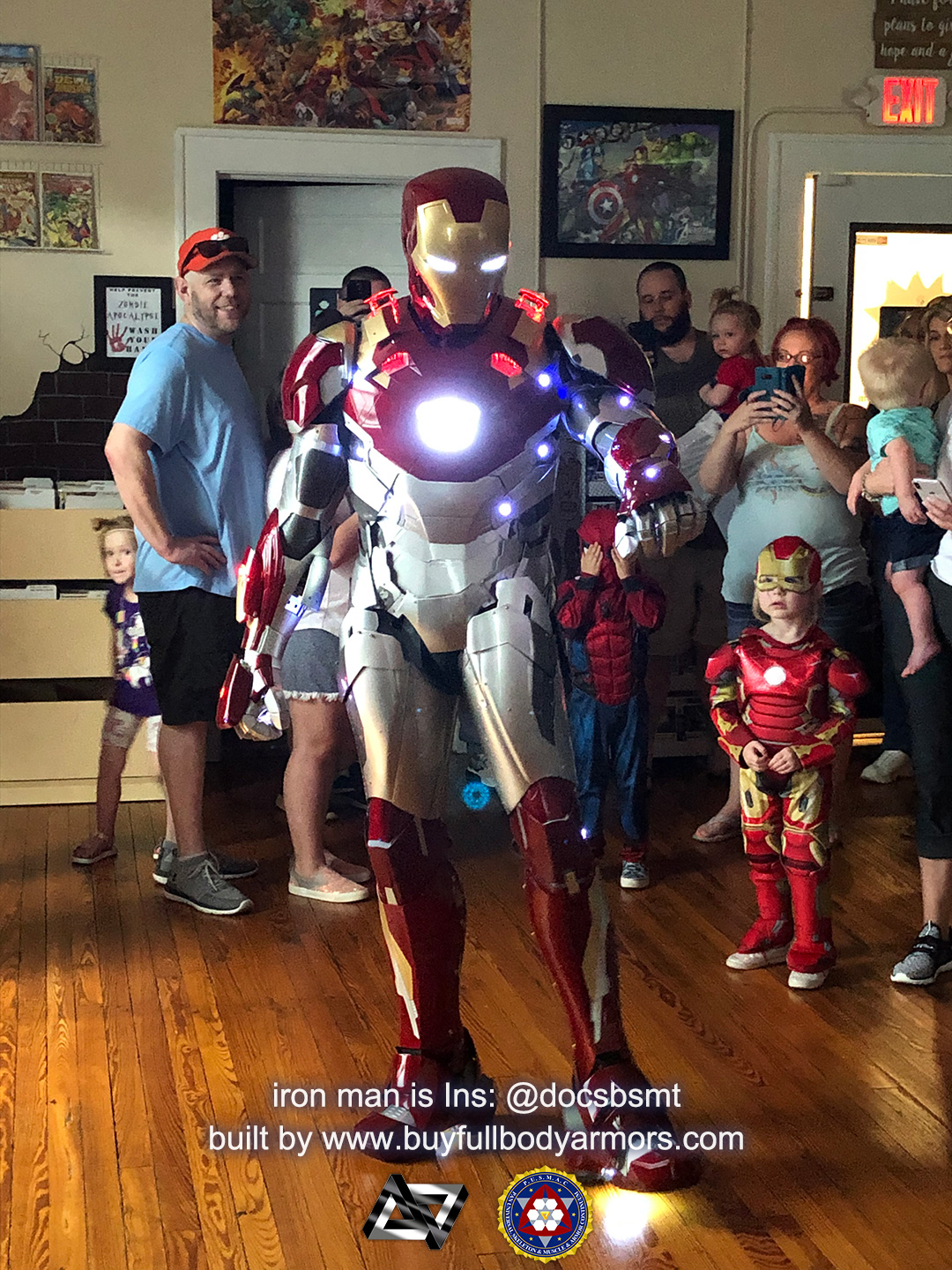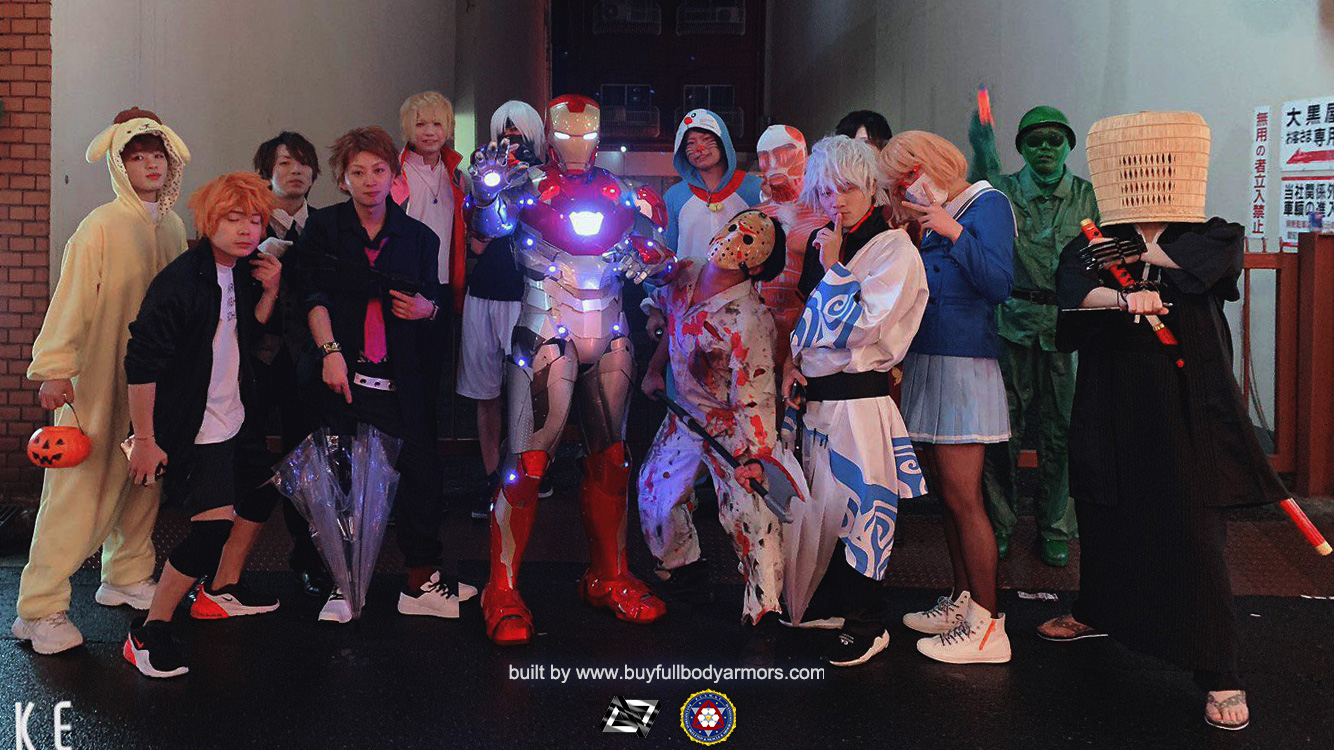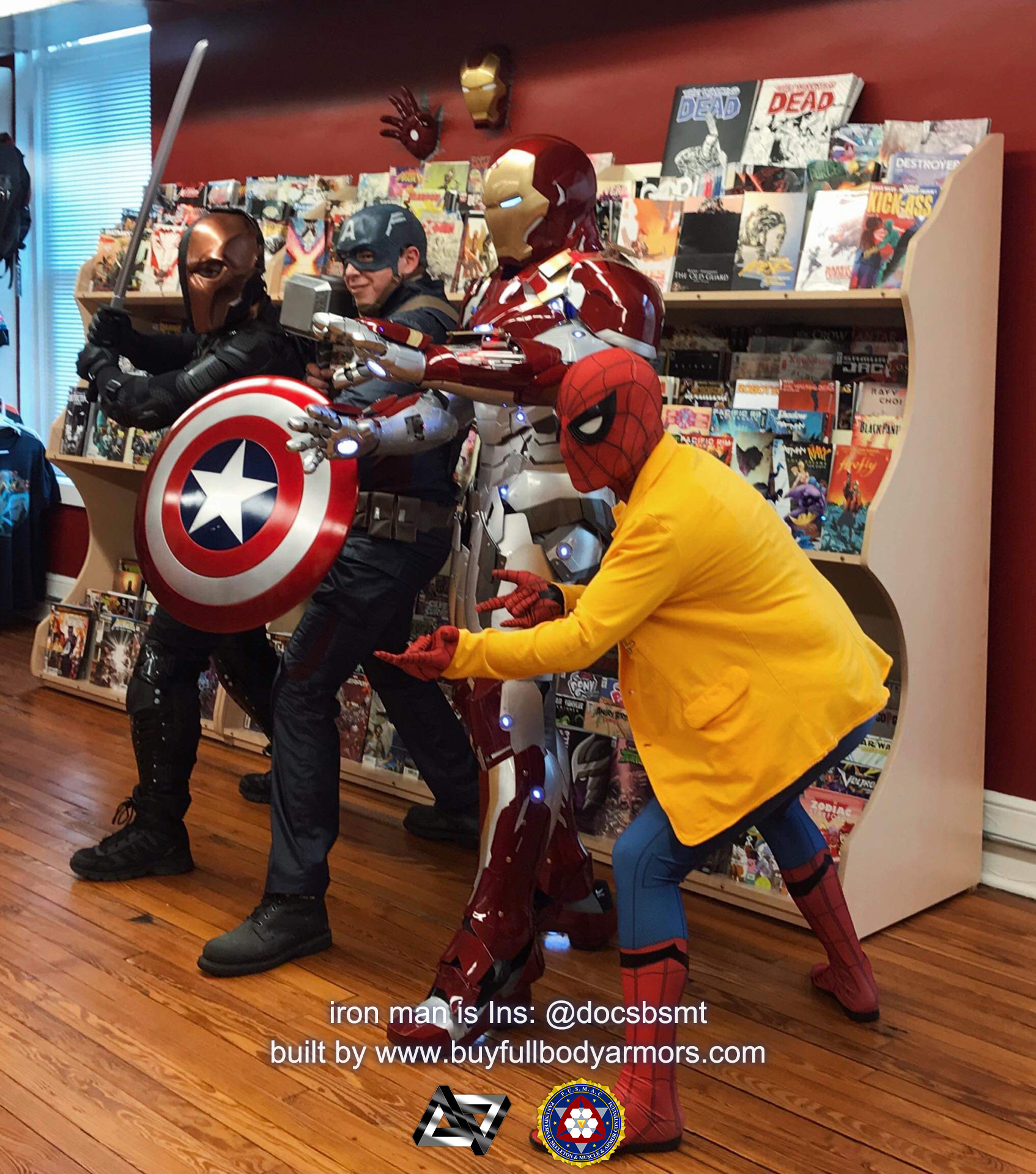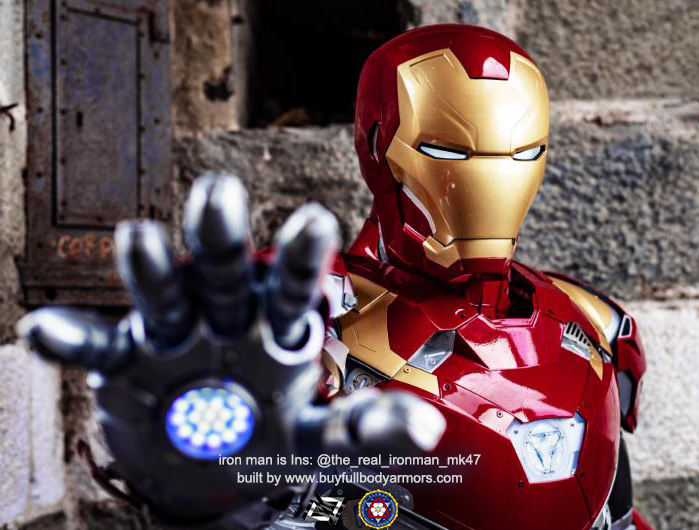 Made-to-measure
+ You are the Iron Man!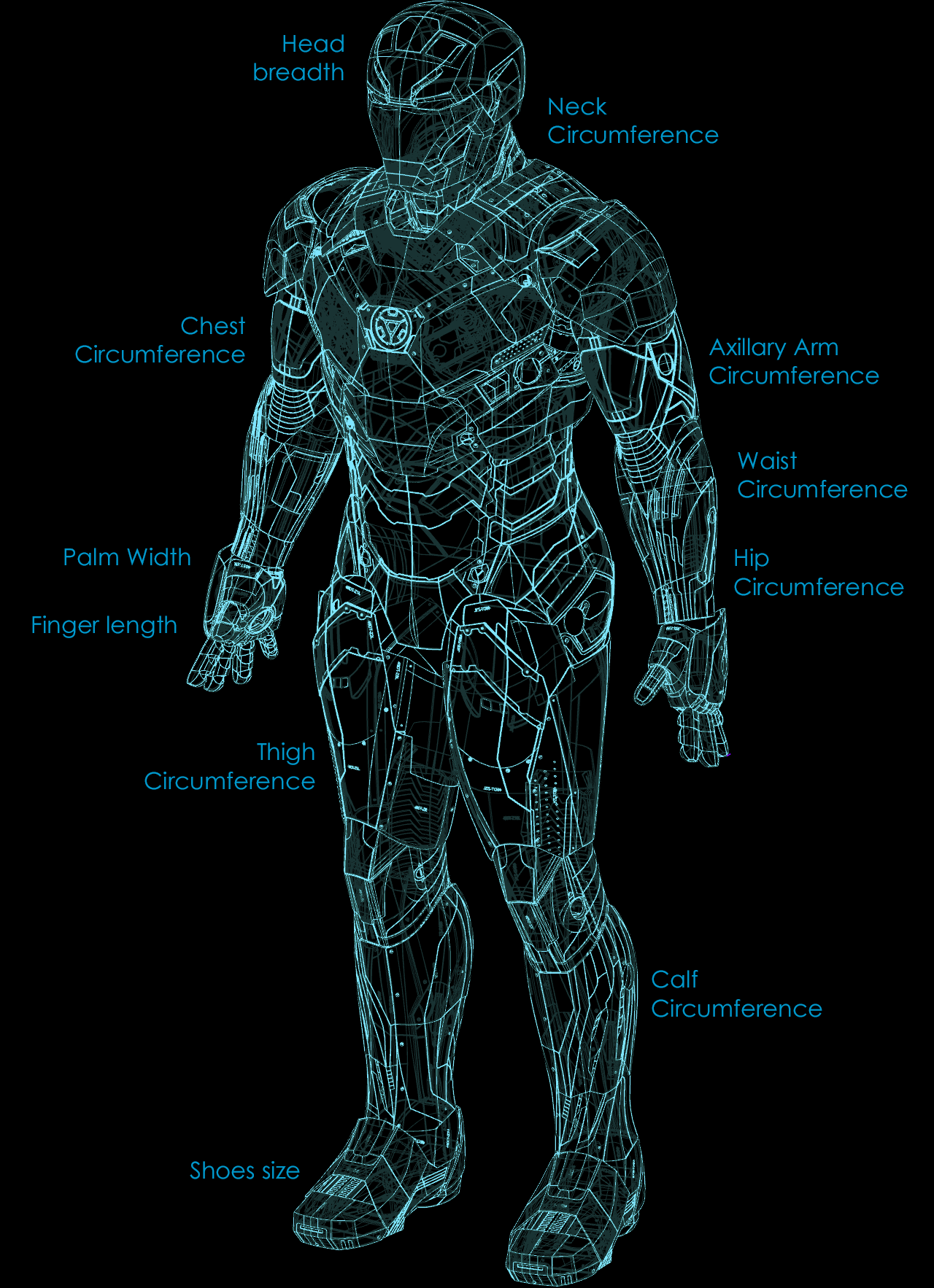 New segmentation
and connection
techniques
+ streamlined range of movement
+ movie-accurate coverage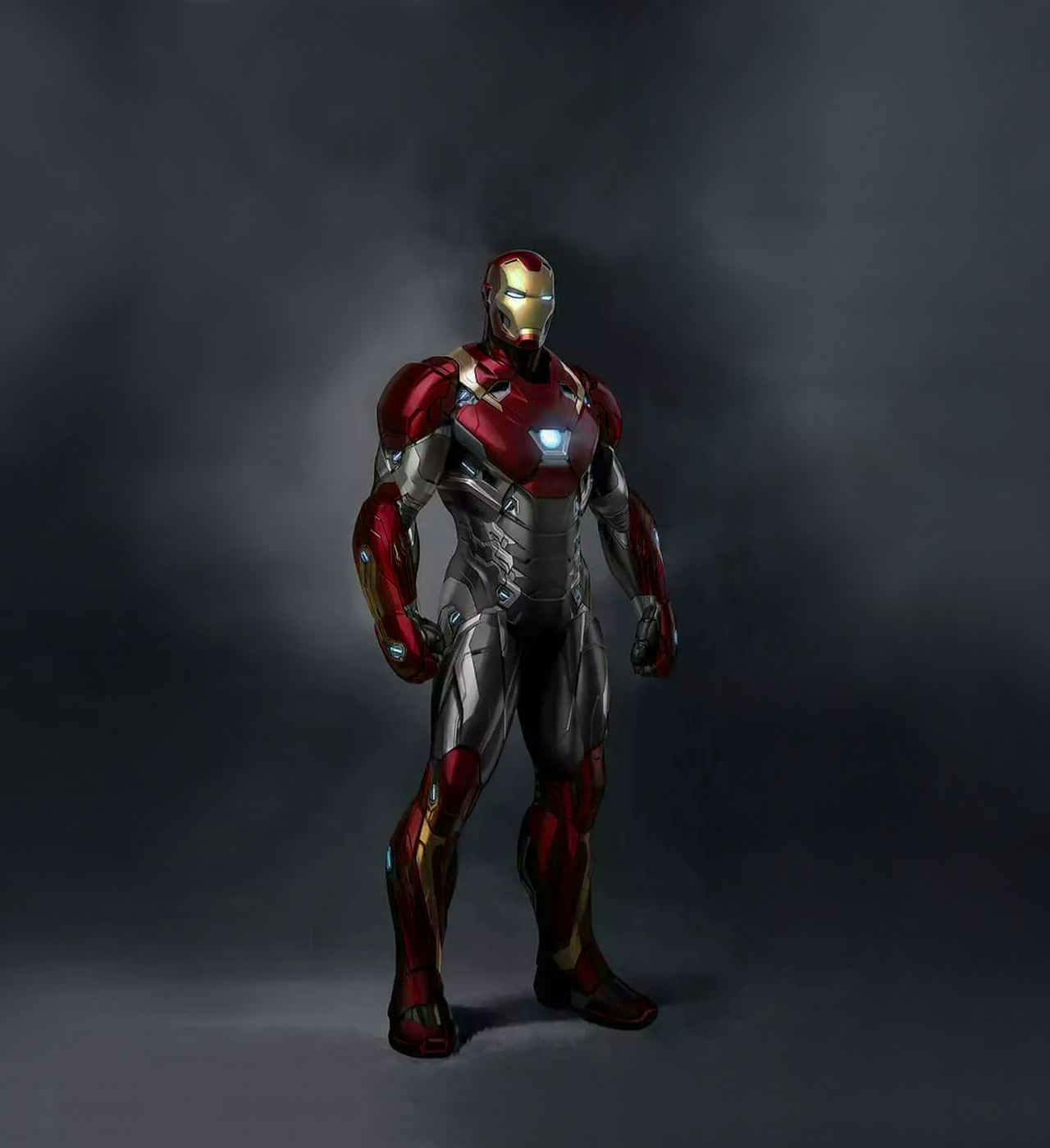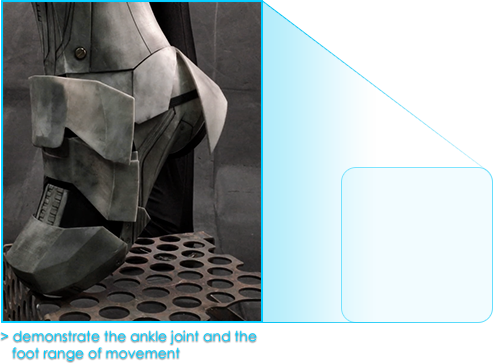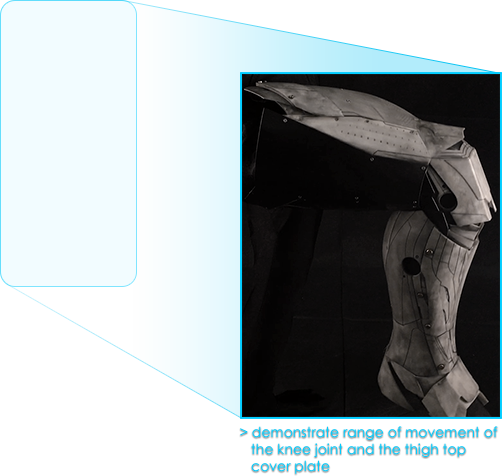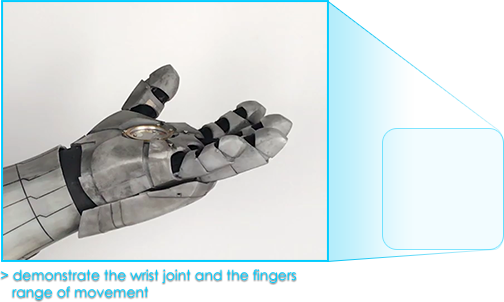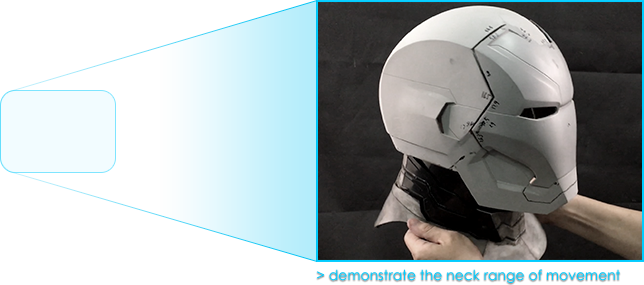 New segmentation
and
connection
+ streamlined range of movement
+ movie-accurate coverage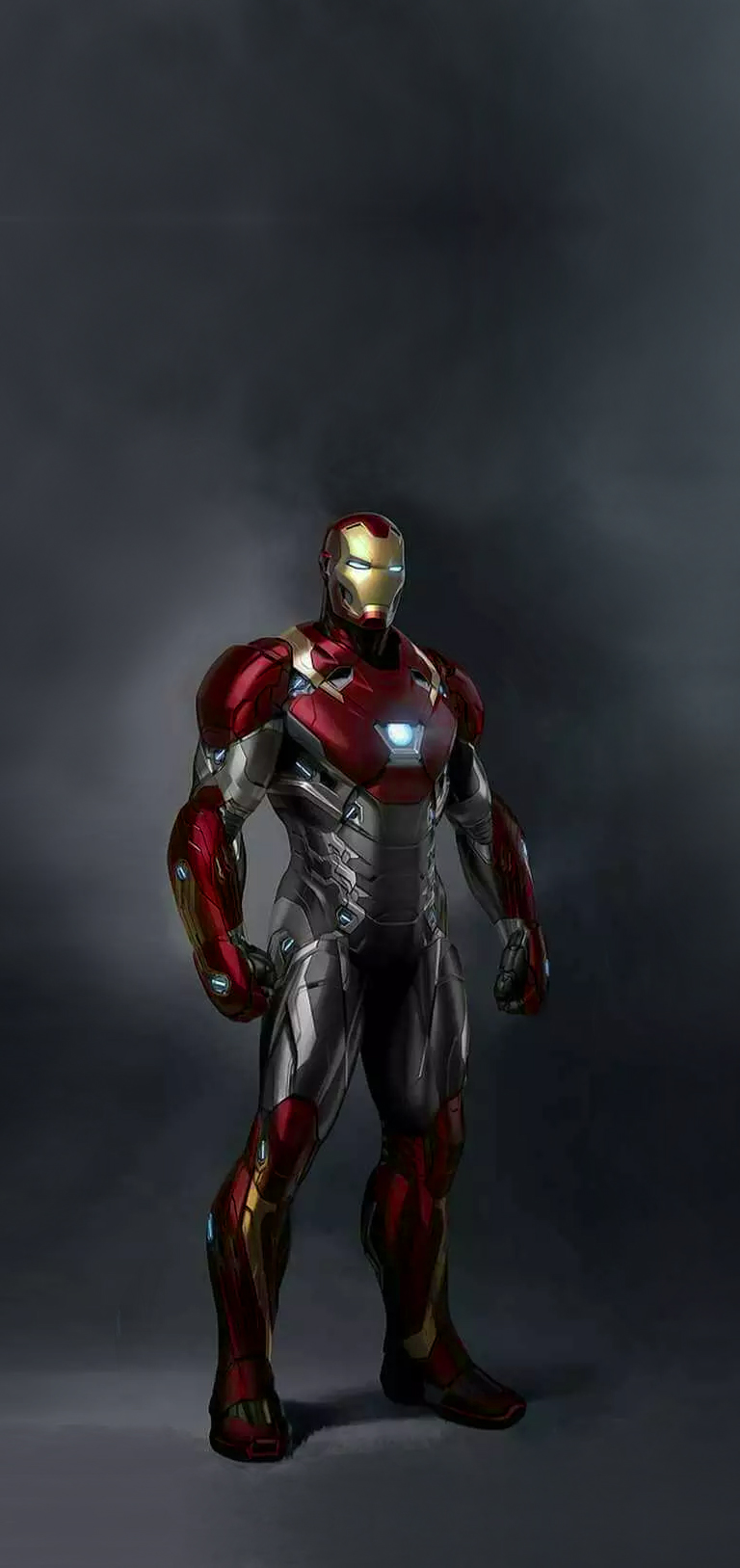 New mechanical
and
electronical system
+ modularized, customizable, upgradable
+ breathtaking audiovisual presentation
Price List


Payment plan available


You can either choose your own add-ons or
go with the following two packages.
If you have any questions about the price, import tax / customs fee / tariff or shipping fee,

please e-mail administrator@buyfullbodyarmors.com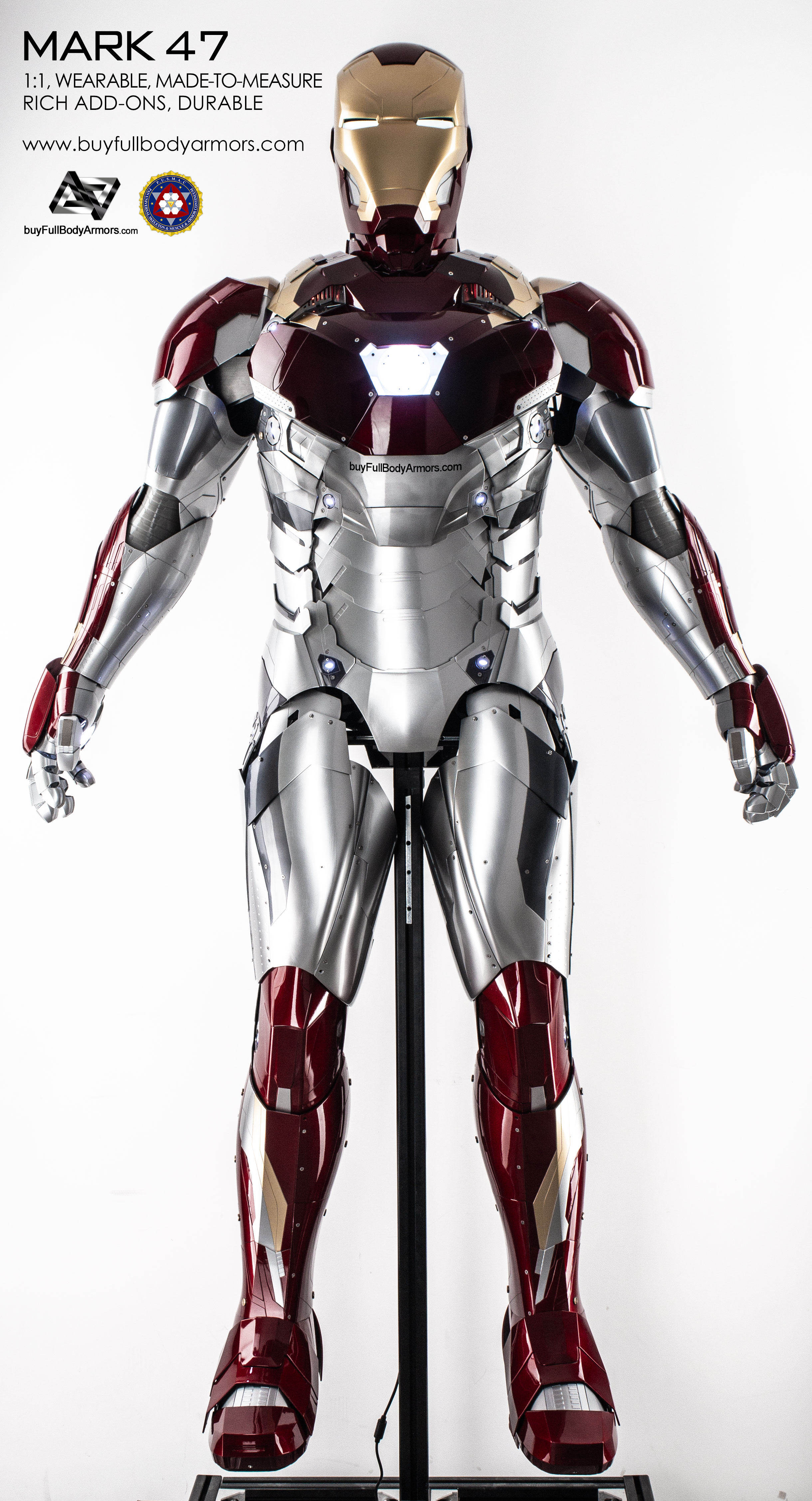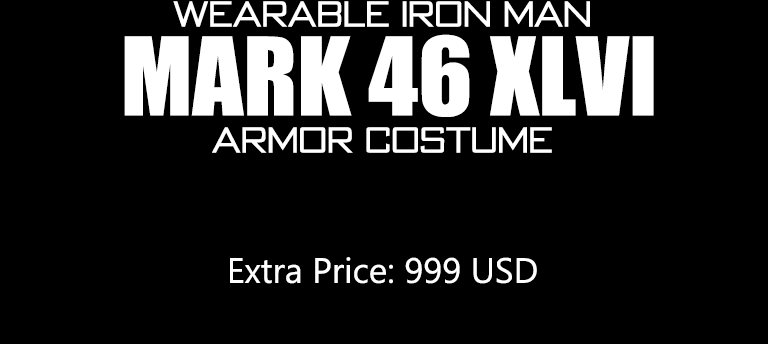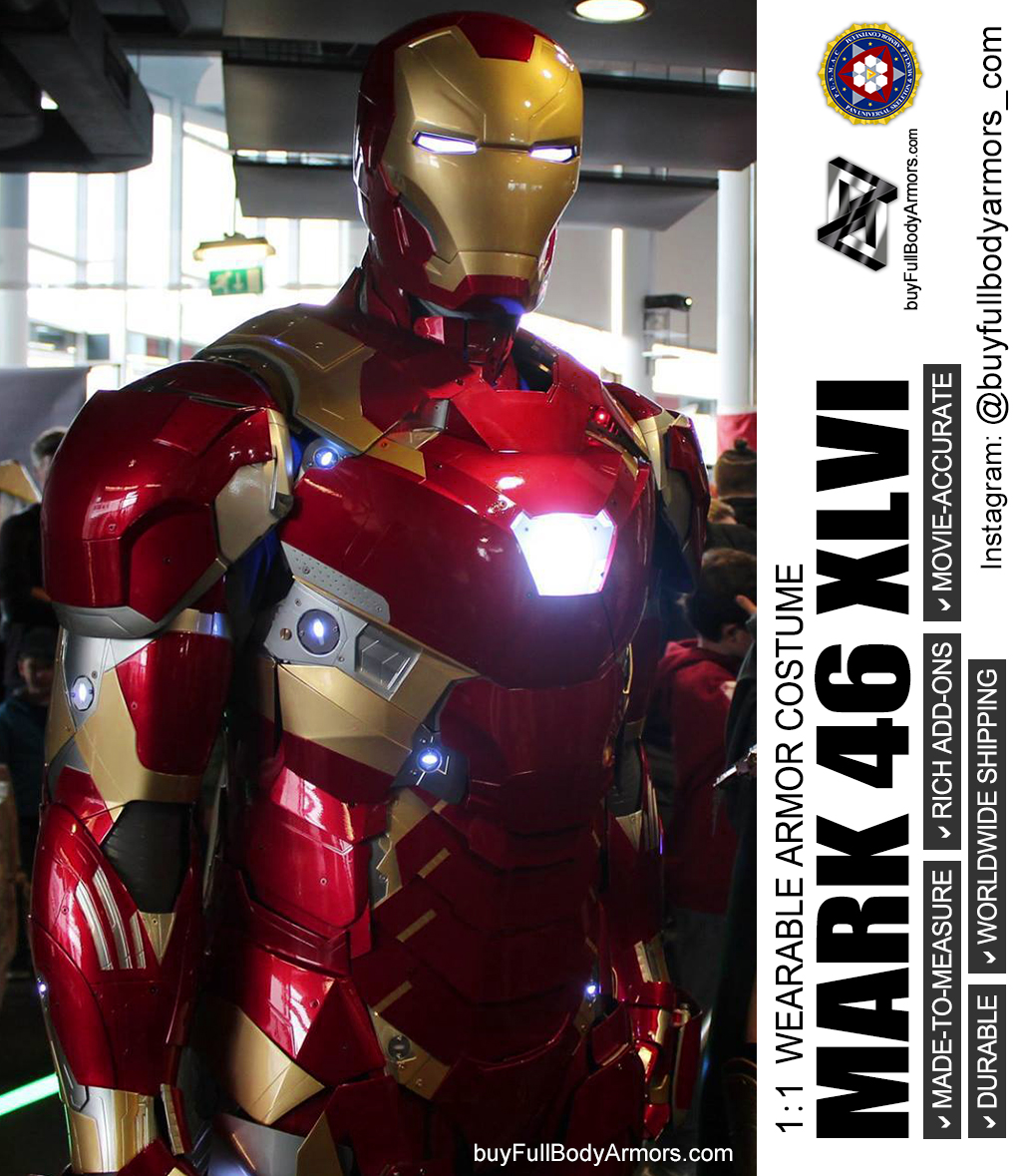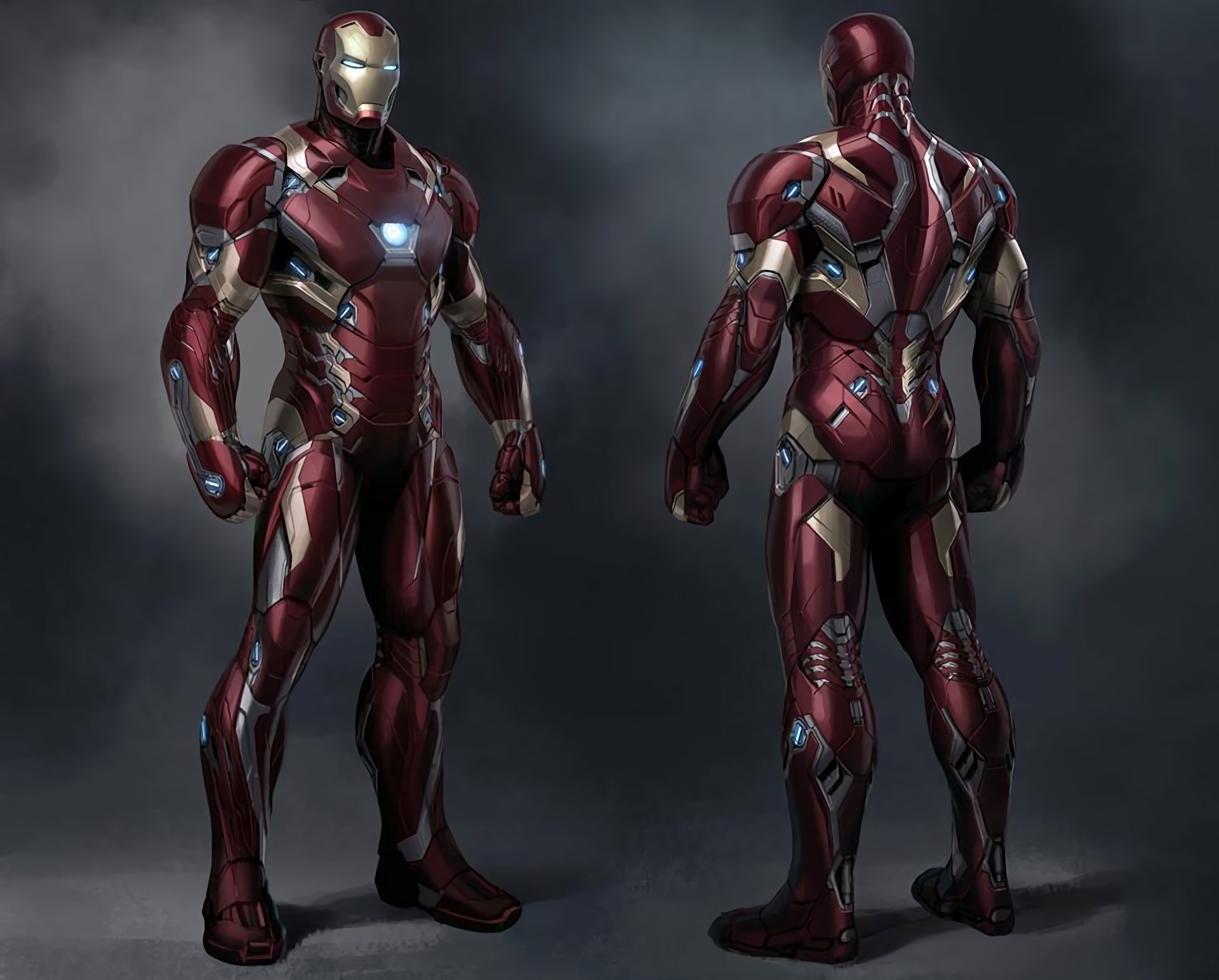 FAQs
How can I buy?
You need to email to administrator@buyfullbodyarmors.com and tell us about your add-on choices. We will calculate the total and work out a payment plan with you. We will also ask for your measurements via email.
Weight? Material?
[Suit weight]: around 12 kg 26.5 lbs, depending on the add-ons and the accessories you select
[Suit material]: PU Plastic, ABS Plastic, aluminum alloy framework
[Wearing system material]: nylon belts, nylon plugs, Velcro
[Painting]: automobile primer, automobile color paint, automobile high-gloss protection paint
Do I get photo status reports after I place my order?
We will send you photo status reports when production progress reaches the following three milestones.
the completion of armor pieces and the first round of assembly
the completion of surface treatment & painting
the completion of your order
How does a payment plan work?
Typically, if you request a 5-month payment plan, we will divide the total equally to 5 payments. The longest payment plan we have accepted is 20 months.
We will need to receive full payment before shipment.
How long should I wait before I receive my order?
The standard production time of a Mark 46 or a Mark 47 is 5 months. If you have a preferred timeframe, please let us know. We accept rush orders but we may charge an extra fee.
Please note we need to receive full payments before we ship your order therefore if your payment plan is longer than 5 months, we will adjust the production plan of your order accordingly and you will receive your order after then.
Do I need to assemble armor parts by myself?
All our armor costumes are ready-to-wear.
Can you build a Mark 46 or a Mark 47 for my size?
Yes, all our armor costumes are made-to-measure.
How can I control all the add-ons?
You can control add-ons by the triggers on your fingers or by the remote control.
Can I add more add-ons to my armor after I receive it?
You can add most of the add-ons after you receive your Mark 46 or Mark 47.
The following add-ons can be added directly to your armor without relevant armor parts.
Motorized back wing flaps
Ultra-refined shoe bottom Repulsors with walking sound effect
Voice changer
Extra 2 battery boxes
Ventilation cooling system
The following add-ons have to be added along with the relevant armor parts.
Motorized shoulder missile cabin (both sides) requires relevant parts of the shoulders
Motorized forearm missile cabin (both forearms) requires forearms
The following add-ons are too hard to be added to the armor by yourself.
Full-body mini Arc Reactors
Hand cover front lights
Can I put on a Mark 46 or a Mark 47 by myself? How long does it take to put it on or off?
After you get familiar with your Mark 46 or Mark 47, it only takes you and one helper about 30 minutes to put it on or off.
7 wearing parts (sorted by wearing sequence):
[1] legs
[2] shoes
[3] neck
[4] chest & waist
[5] arms
[6] hands
[7] helmet
Can I see outside when the eye lights are on and the mask is down?
Yes. And the lights will NOT hurt your eyes. There are covers on the backside of the eye lights.
Can I use the bathroom wearing a Mark 46 or a Mark 47?
You only need to take off two hand armors for number 1. There is a nylon Velcro structure in the bottom position of the armor and a zipper in that position of the bodysuit.
Can I sit in the armor?
Yes, you can sit in the armor but you need to practice it first.
How about the quality of your armor costumes?
We continuously upgrade our design & building methodology and techniques and apply them to our products to achieve the best quality in the armor costume market. Our current techniques are stable and were updated in the middle of June 2019.
The major (approximate 95%) material of our armor costumes is polyurethane (PU) plastic which is a kind of tough and durable material. This material is widely used in the automobile industry, e.g. car bumpers.
We DO NOT use foam or 3D printer to build our armor costumes. Foam armors get wrinkled easily after one wearing. Materials for 3D printers are fragile or easy to be out of shape at high temperature.
How do you pack and transport my armor costumes?
We pack each and every armor in a solid wooden box with a lot of buffering material to make sure that your armor is well protected throughout the entire process of transportation.
In case issues do occur during transportation, don't worry, we will make things right actively. But we do need you to take photos or videos for the wooden box and the armor and contact us the moment you receive the package from DHL.
How about your after-sale service in case issues occur to the armor parts or to the electrical?and mechanical parts?
Our armor customs are designed for long term use. In case issues do occur, we will provide active solutions ASAP including troubleshooting?instructions, free replacements, and good discount replacements. The design of our armors allows you to replace the damaged parts easily without shipping them back to us.
We will require photos and videos which can help us understand the nature of issues. In most cases, we can complete the diagnose and provide solutions within 2 business days.
What's the difference between a Mark 46 and a Mark 47?
They are all the same except for the color scheme. The Mark 47 has a very unique color scheme which is silver on the lower body while the Mark 46 has a classic red-gold color scheme.